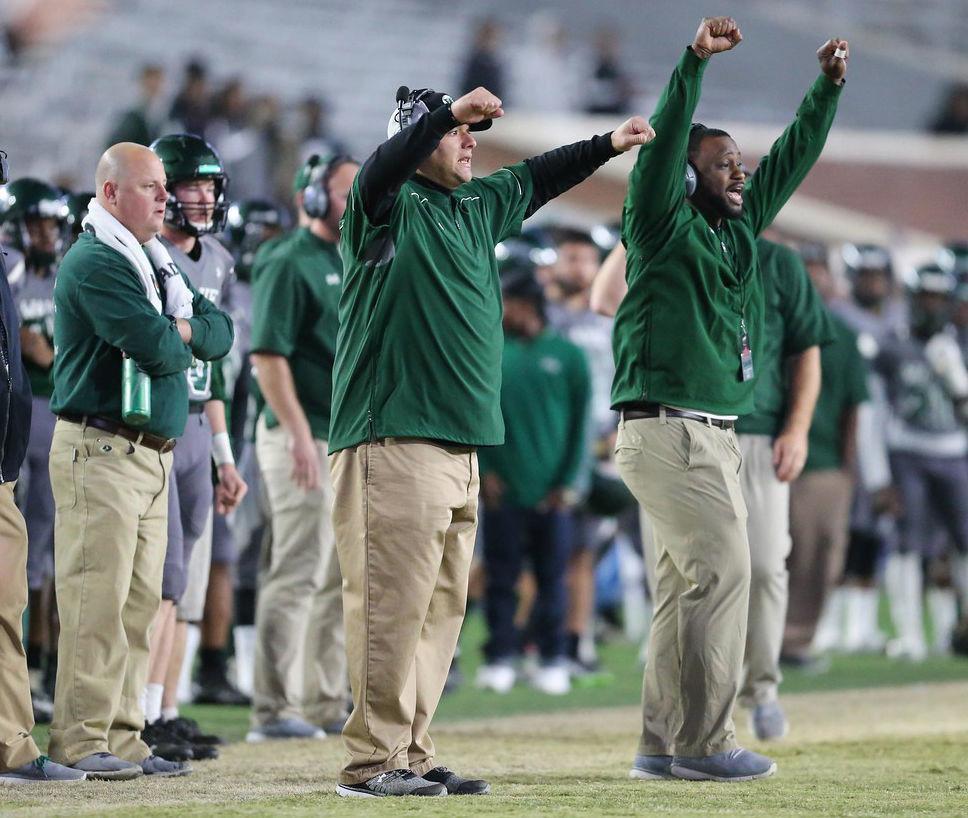 Williams Back as new Aberdeen Football Coach
By Melissa Meador Monroe Journal
Wednesday, January 23, 2019
Aberdeen native Alex Williams is back home as he was approved on Thursday night as the next head football coach of the Bulldogs.
"I'm very excited to get back home, and this has been a dream job for me," Williams said on Friday afternoon. "I always tried to set myself up to come back and get this job. It was my whole reason to go to West Point, to expand my coaching knowledge and experience and come back home."
Williams graduated from Hatley in 2001 but attended Aberdeen until his sophomore year and says he still considers it home.
He spent 2009 to 2014 as an assistant coach for the Bulldogs, including a stint as offensive coordinator under Mark Bray. He's been at West Point, which has won three consecutive state championships, since 2015, where he has served as running backs coach.
"Right now it's a bit overwhelming because I'm getting a lot of love, support and congratulations," Williams said. "It's a lot of emotions. I'm trying to calm down and figure things out right now. I was hoping my experience there in Aberdeen would help me get this job, and I'm glad it did. I know a lot of things have changed since then. The kids have changed, and I've grown as a coach. It's a different type of athletes now, and I know it will be a different challenge once I get started."
Williams was a part of the coaching staff that led the Bulldogs to back-to-back state championship game appearances in 2009 and 2010 and said he would love to eventually reach that point again.
"That's always the goal every team sets every year, but the thing of it is that we have to work to get there," he said. "We don't want to lose sight of that. As a coach or a player, it's always your goal. You set it and strive for it, but you have to work for it. That's the part of it. I want to bring in a real work ethic with me so that when we get in those tough games, we can pull them out."
Williams credits learning from the head coaches he has worked under so far in preparing him for his first head coaching job – he's worked under Chris Duncan and Mark Bray at Aberdeen and Chris Chambless at West Point.
"I've taken different things from each one of them. Coach Duncan gave me my start. He was my high school coach for one year, and then he hired me on," Williams said. "One thing I got from him was always surround yourself with good coaches and good people that help take care of your players. Coach Bray had the confidence in me to make me offensive coordinator, and I got my start in offense under him. Going to West Point is like the graduate school for football because everything is done the right way. Coach Chambless empowers coaches to empower players. He gives everyone that drive to be great and lets them know when to put it into action. A lot of people think you win a championship in the season, but it's won in the offseason and on through when you start your season. That's one of the things I want to bring to Aberdeen."
Williams, who is still finishing up his teaching job at West Point, said he plans to meet with Aberdeen players in the near future.
"I remember a lot of the guys here now from when they were in second and third grade. I remember faces but not names," he said. "There's talent coming through constantly, and it's just finding the way to harness it and train it the way we want it to be. For this to be my first job is huge. We still have guys here that can run, catch and tackle real hard, and we want to showcase that. They lost some tight games this past season, and we have to find a way to win those. I'm ready for the players to be able to buy in and move forward."