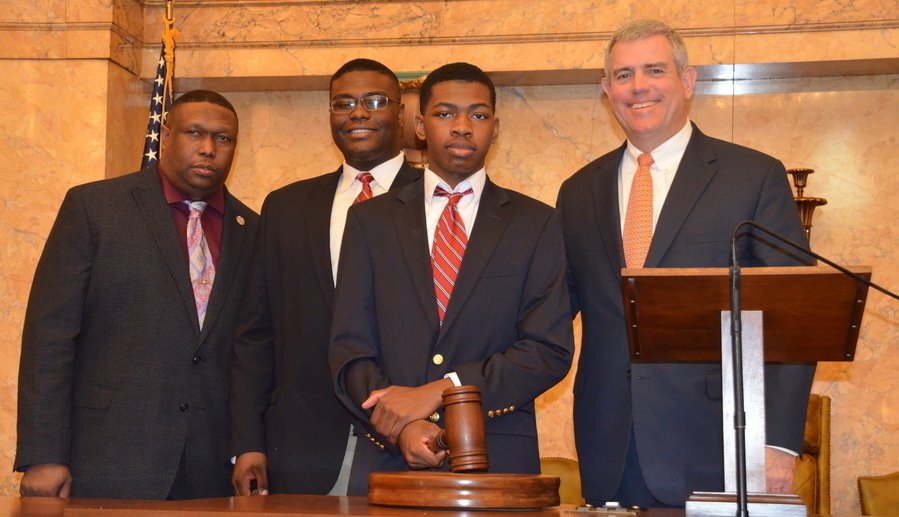 Pages for House of Representative
Ray Van Dusen
Thursday, February 28, 2019
ABERDEEN – Aberdeen High School students Zacchaeus Ellis Clay and Dorian Lenoir were selected to serve as pages for District 36 Rep. Karl Gibbs, who serves in the Mississippi House of Representatives.
Clay is the son of Katheryn Clay and the grandson of Louis and Elizabeth Clay of Aberdeen.
"One reason I want to serve as a page is because I would like a job in the U.S. federal government as a U.S. Senator. Being a page will give me the opportunity to get to view careers of those in office from a professional and personal standpoint," Clay said.
Positive influences in his life include family, church members, school officials and friends. He is a member of the Air Force Junior ROTC, the Aberdeen High School Band and the Prairie 4-H Club. He is the owner of Zac Clay's Cattle Co. He will graduate with honors from AHS in May and plans to enroll at Mississippi State University with a major in veterinary science.
Lenoir is the son of Willie and Kimberly Whitley Lenoir. He is a junior at Aberdeen High School and plans to attend MSU after graduation in 2020. He views this experience as a chance to see first-hand how state government works.