October Attendance Challenge - The school with the best average Daily Attendance gets awarded the ADA Trophy and the Grade level at each school will receive incentives for their attendance! Remember the Parent-Teacher Conference, 9AM-5PM on Oct 13th
Aberdeen School District students of the month that were recognized at the September 19, 2022 SB Meeting: AES Students of the Month: Kindergarten - Cassadee Wilson, 1st Grade - Madison Crosby, 2nd Grade - Delauren Buckingham, 3rd Grade - Jakiya Morgan BSMS: 4th Grade Student -Zayshon Doss, 5th Grade Student - Gabriella Paige, 6th Grade Student - Chrisette Walker, 7th Grade Student - Alaina Smith, 8th Grade Student - Destiny Parson AHS Students of the Month: 9th Grade - Jatori Johnson, 10th Grade - Alynia Hodges, 11th Grade - Gary Brown, 12th Grade - Mary Robinson
Mr. Willie Stewart and his daughter Ms. Michelle Stewart were granted permission by Aberdeen School District School Board to donate to renovate Belle-Shivers gymnasium free of charge to the school district. The project will be funded by District 4 Road Supervisor, Fulton Ware.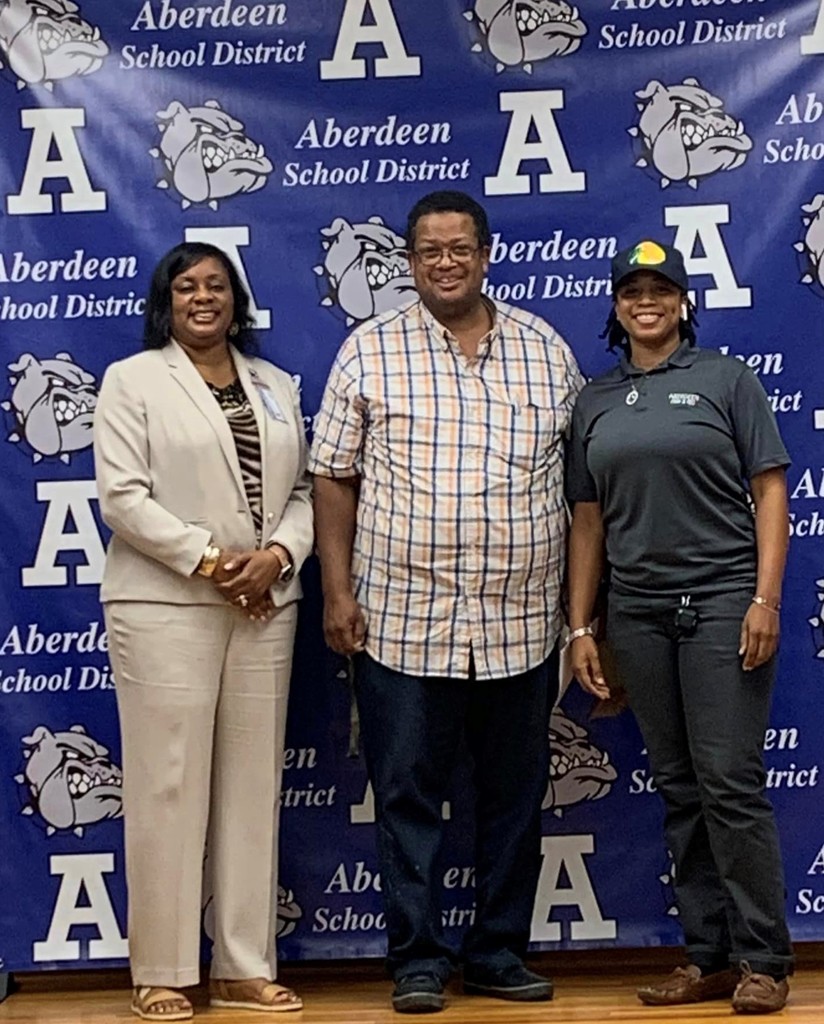 Congratulations Students of the Month!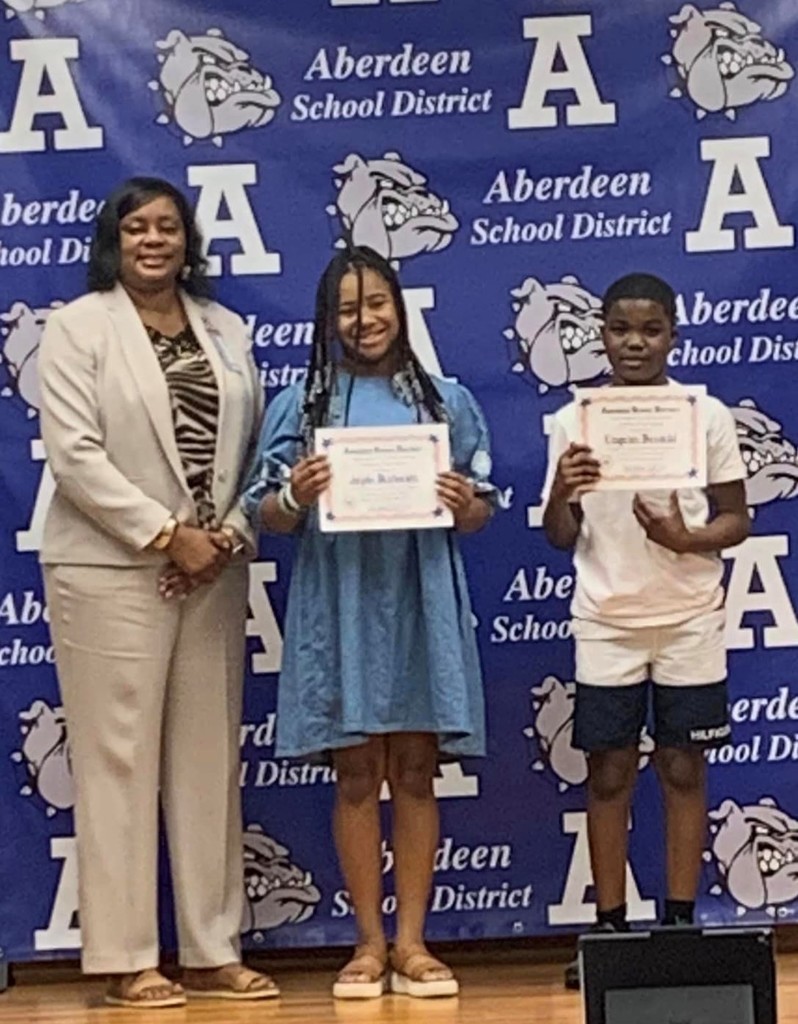 Congratulations to our Administrator of the Month, Mrs Kennetra Smith (Belle-Shivers Middle School Principal).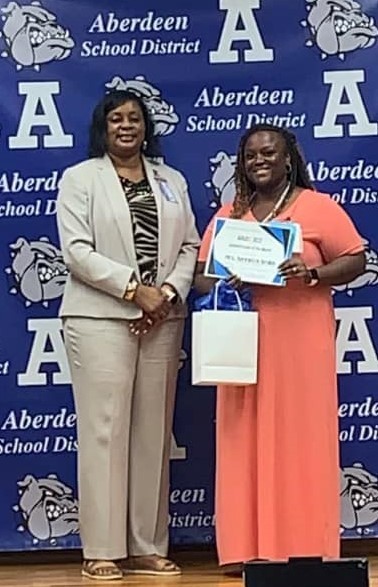 Congratulations to the Teachers of the month for Aberdeen Elementary, Mrs. Rebecca Kennedy and Mrs. Erin Walker!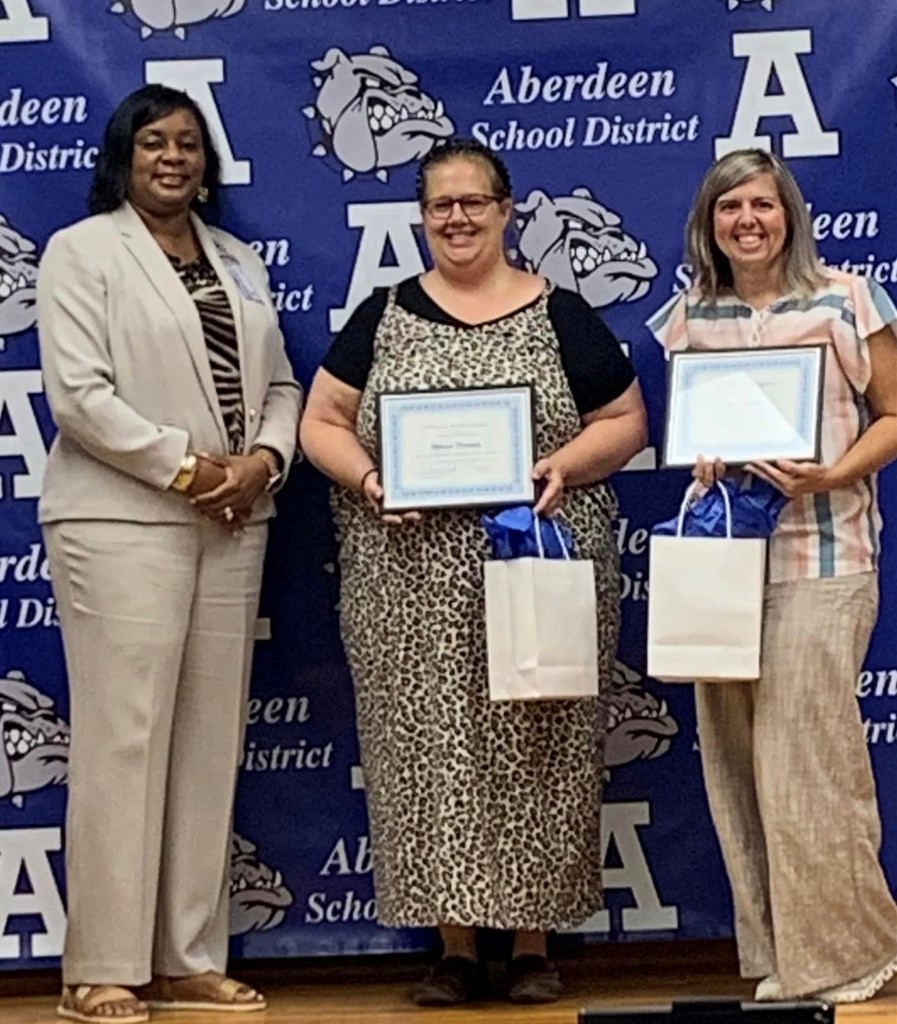 Congratulations to Ms. Alexus Calvert Teacher of the Month for Belle-Shivers Middle School!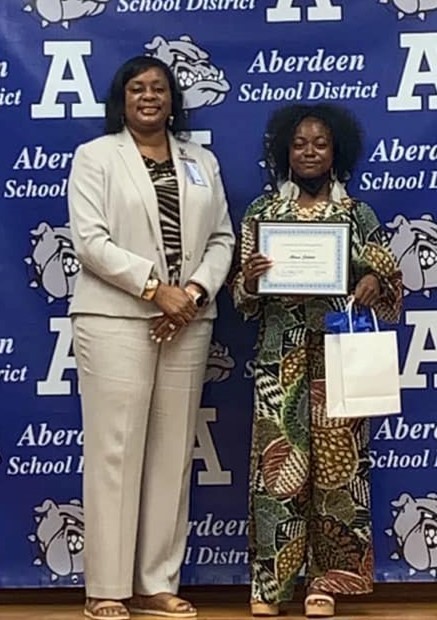 Congratulations Aberdeen High School's Teacher of the Month Ms. Stephanie Deavens!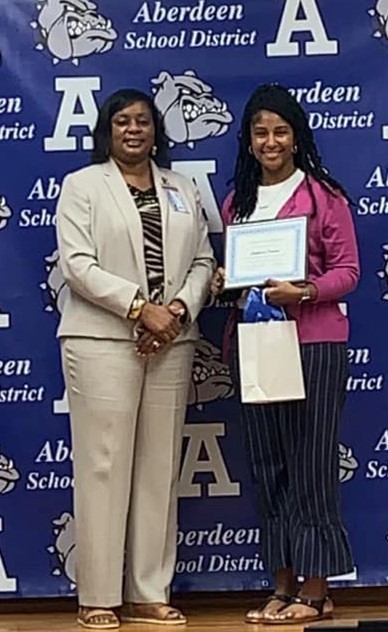 Congratulations to our Bus Driver of the Month, Mrs. Lisa Jones!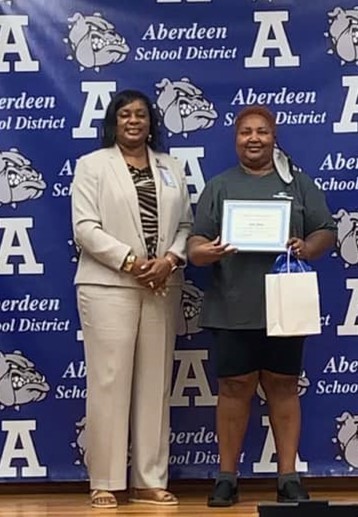 Aberdeen Elementary achieved the highest average daily attendance district wide for the month of August. Each month, the school with the highest ADA will hold the trophy on their campus.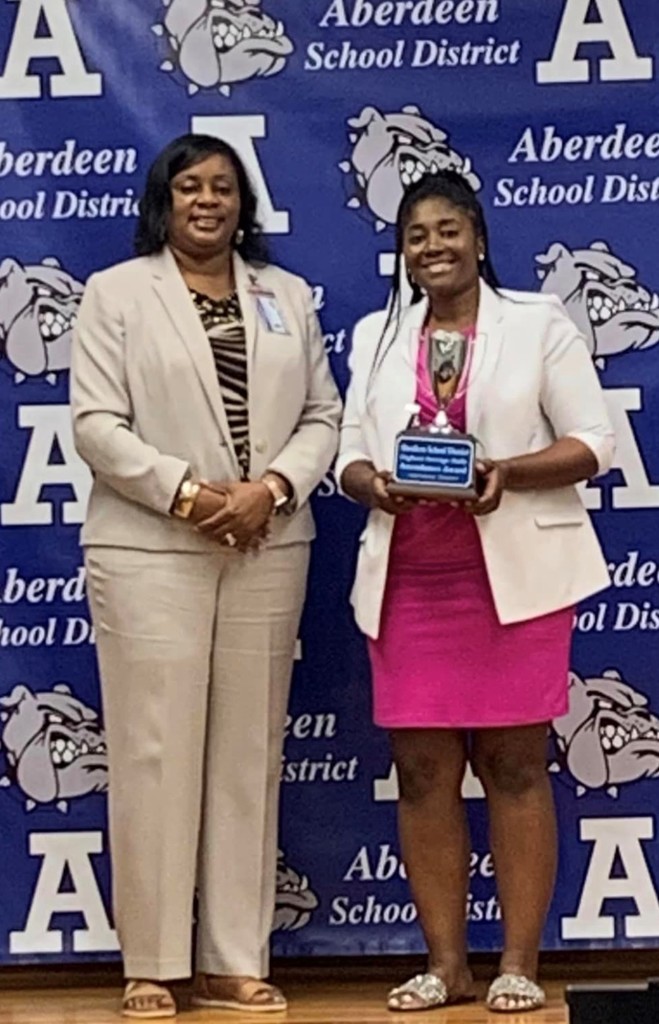 BSMS Pep Rally Go Bulldogs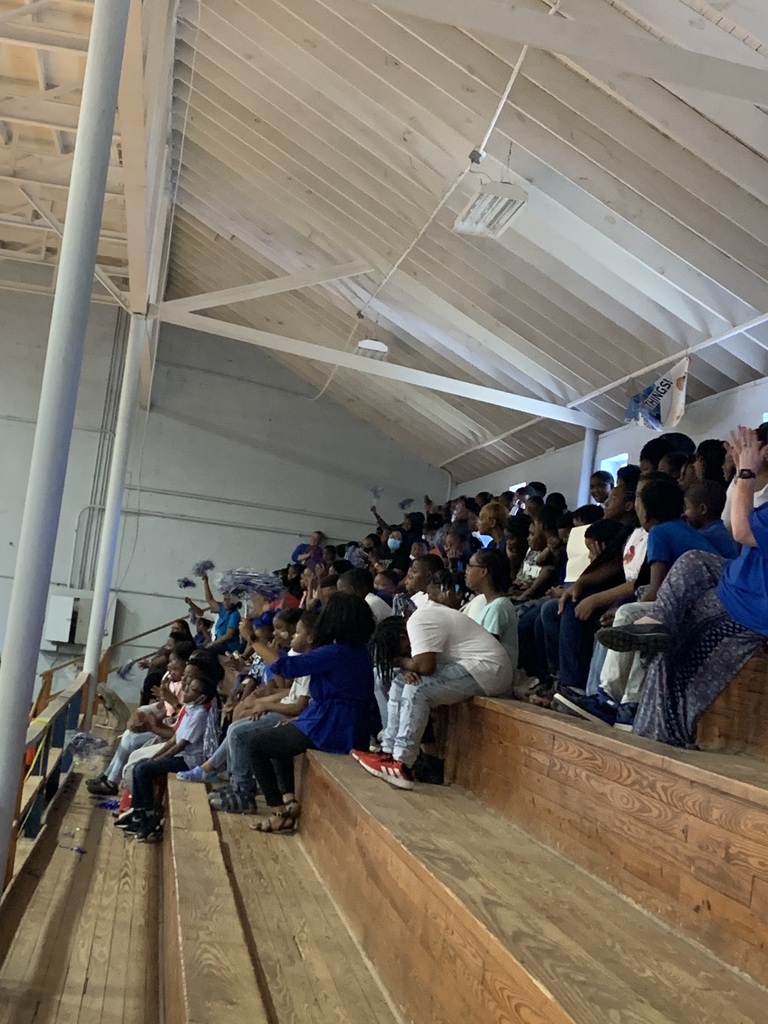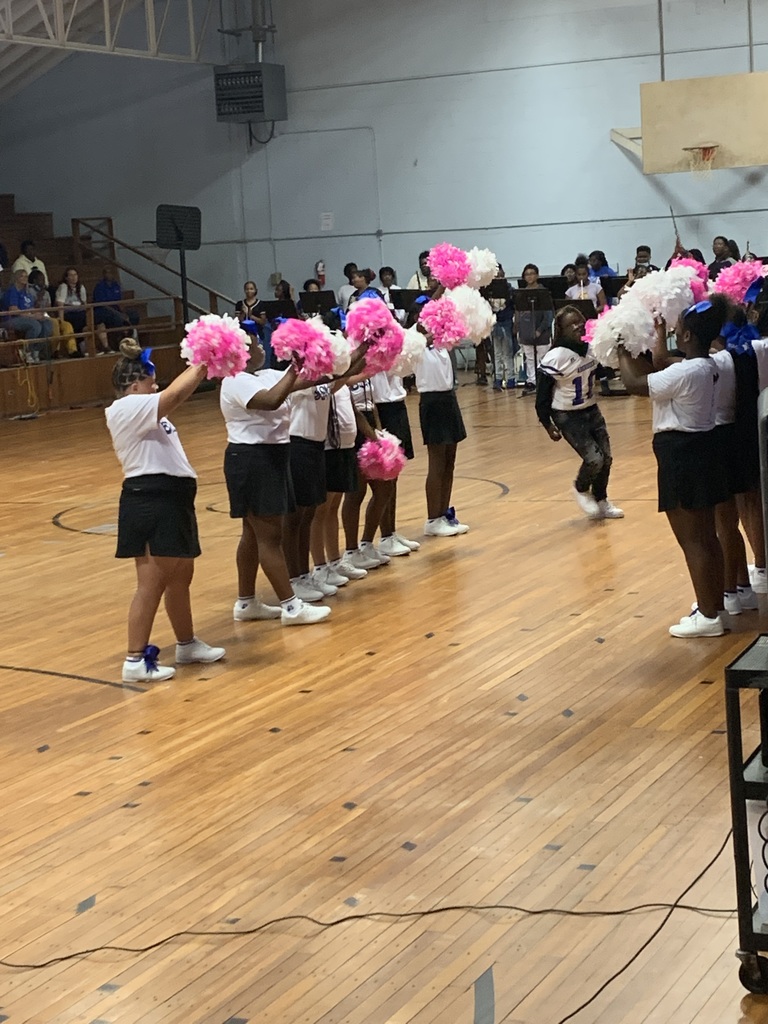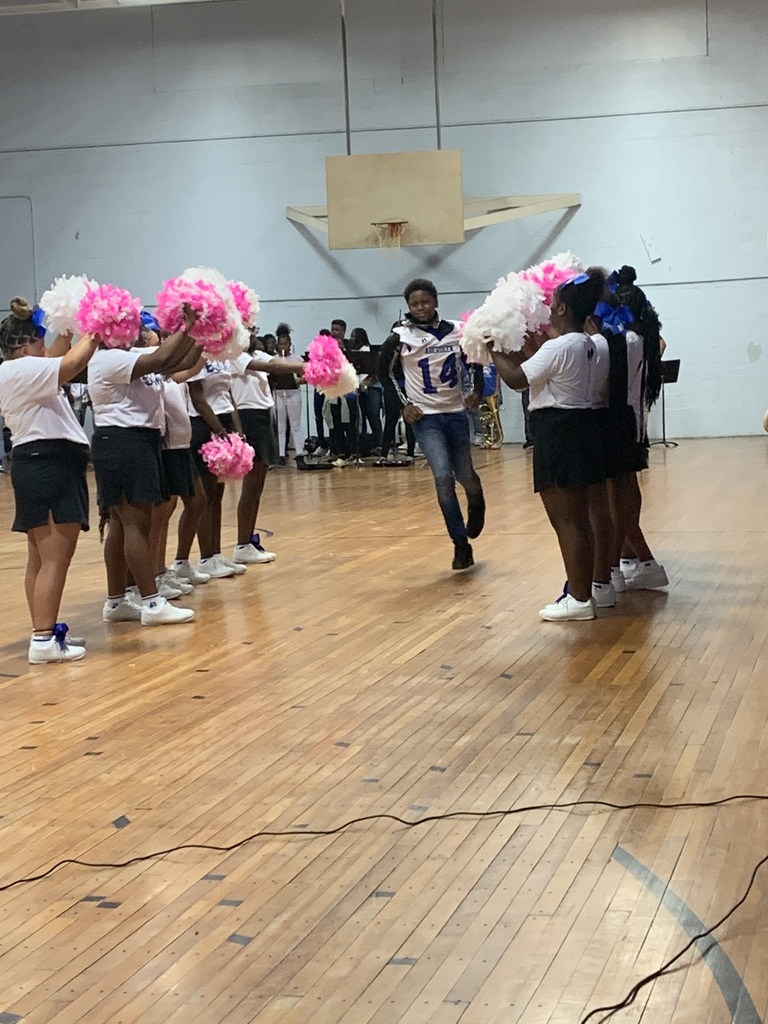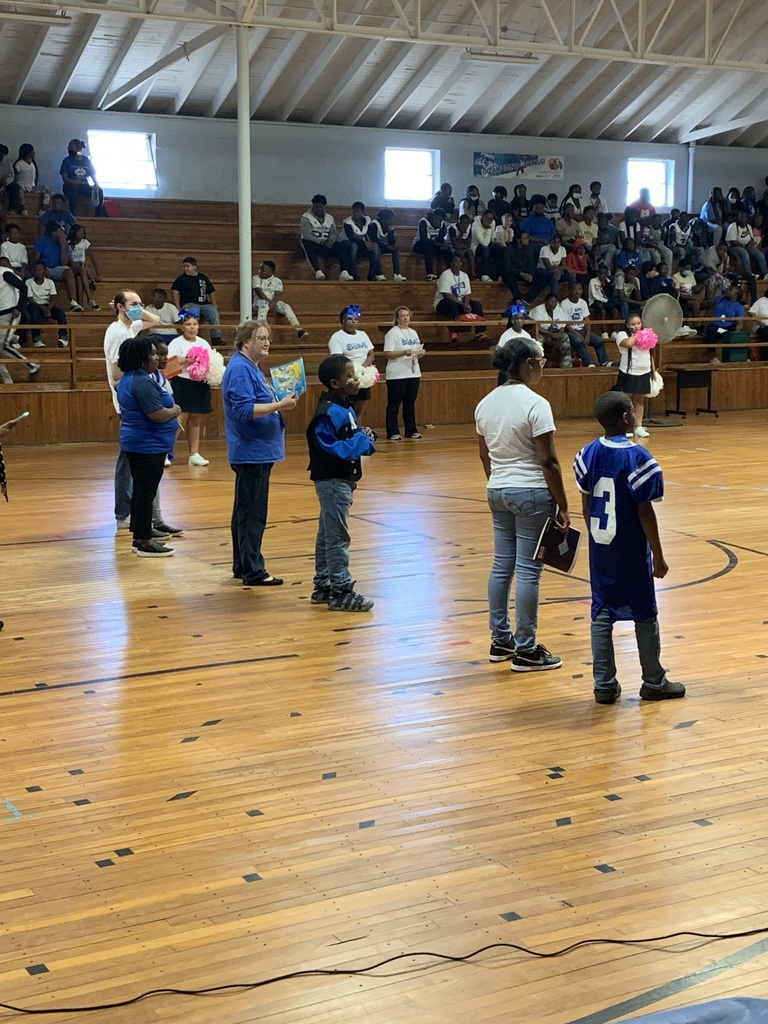 BSMS Pep Rally 9-13-2022 Go Bulldogs!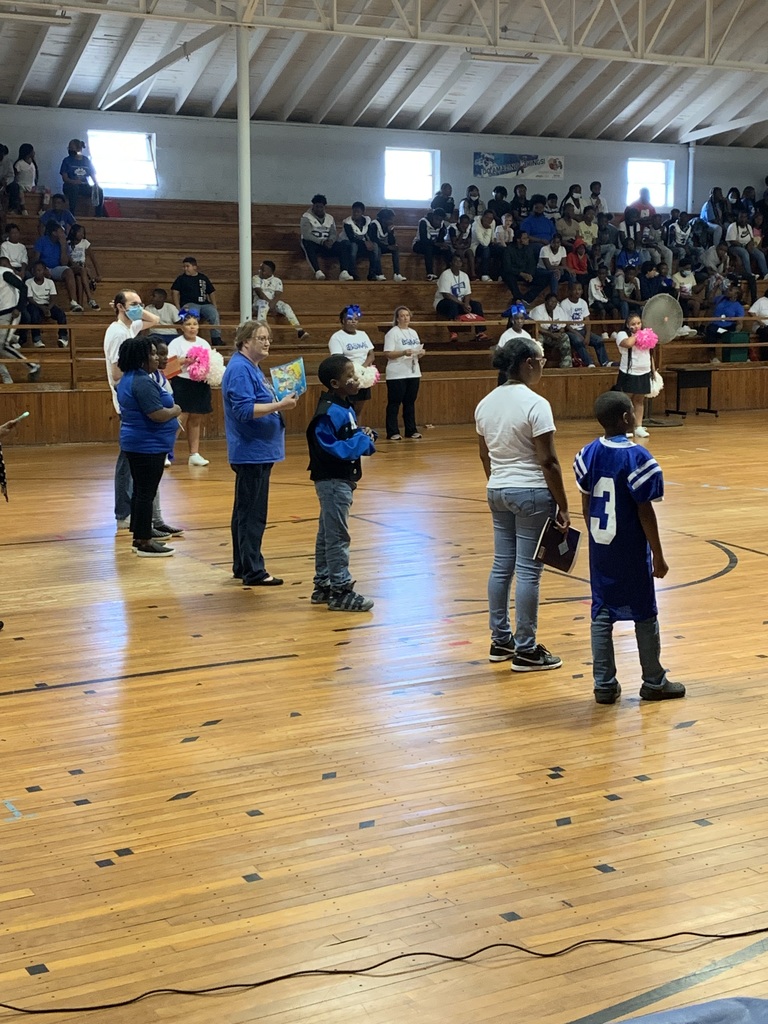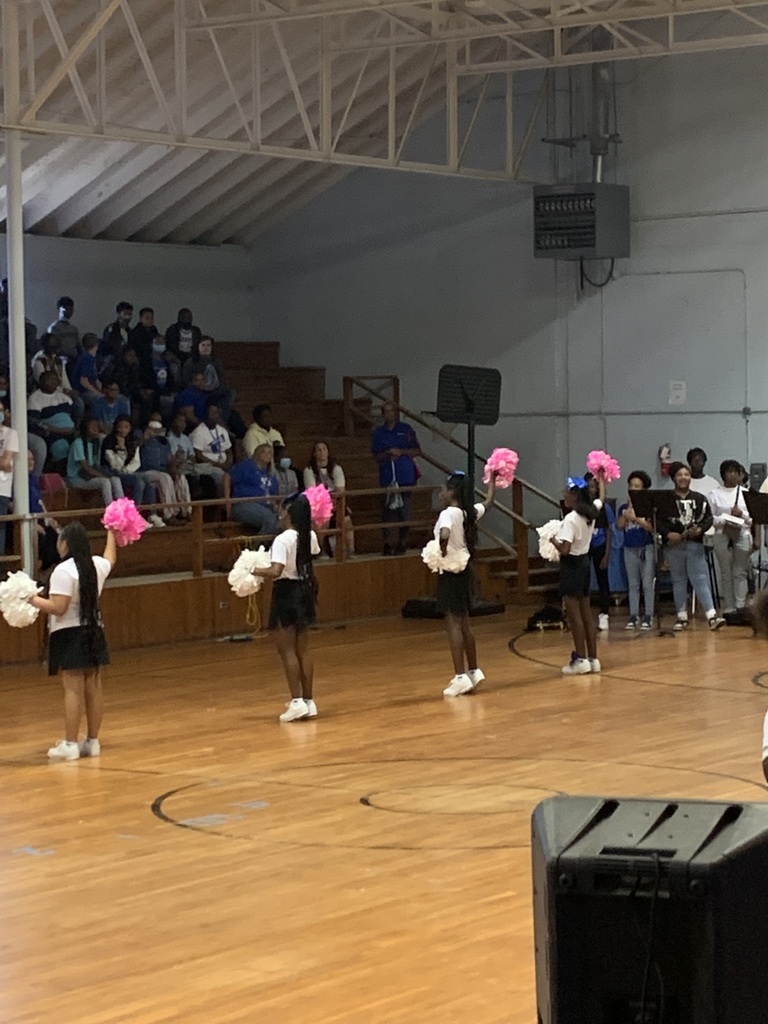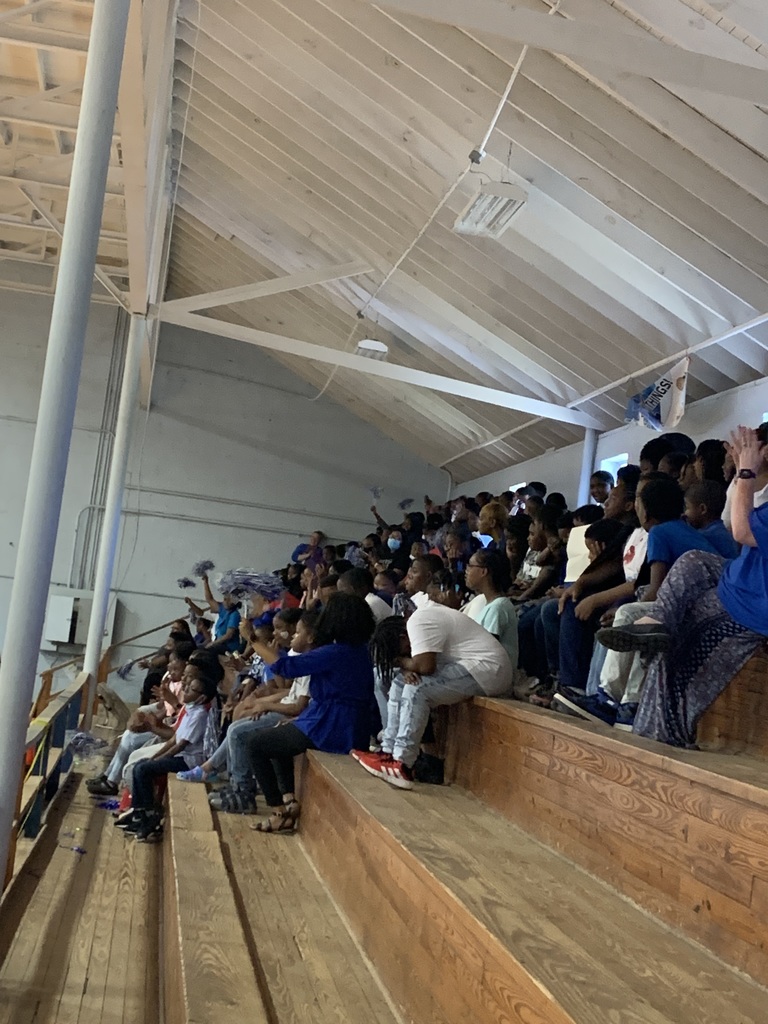 The Aberdeen High School Air Force ROTC Color Guard presented colors at the Remember 9/11 Ceremony today, September 9, 2022. The ceremony was held at the Aberdeen City Hall. Great job, cadets!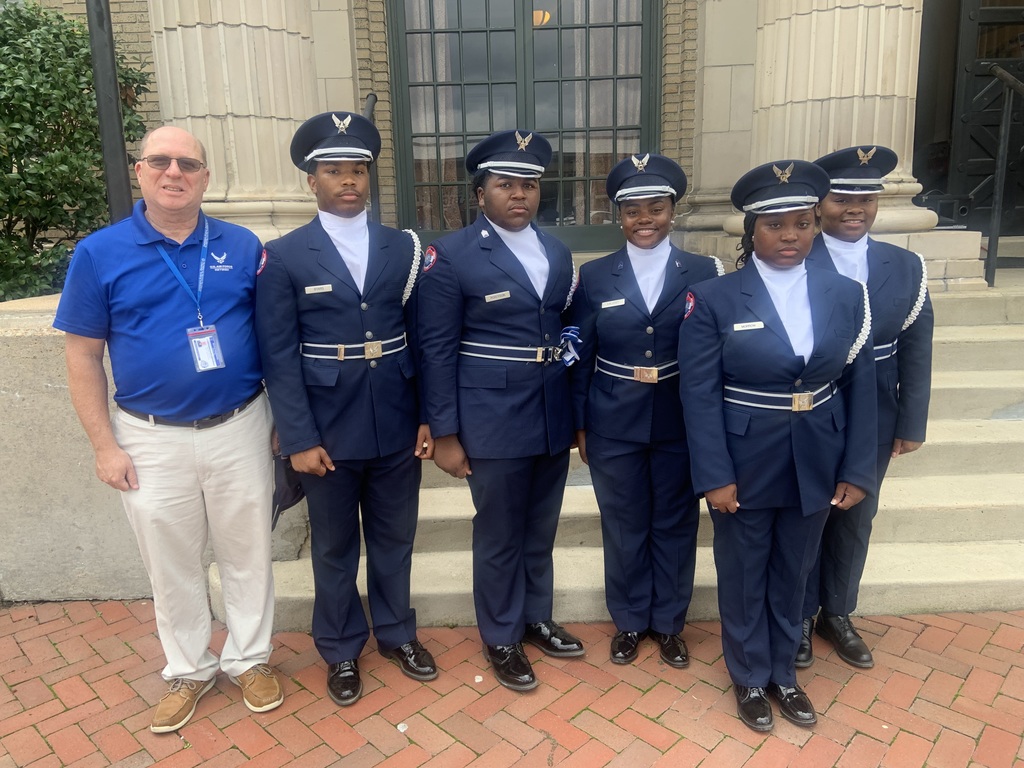 The Aberdeen School District would like to thank the Tennessee Valley Authority (TVA) for the $1,500.00 donation for school supplies.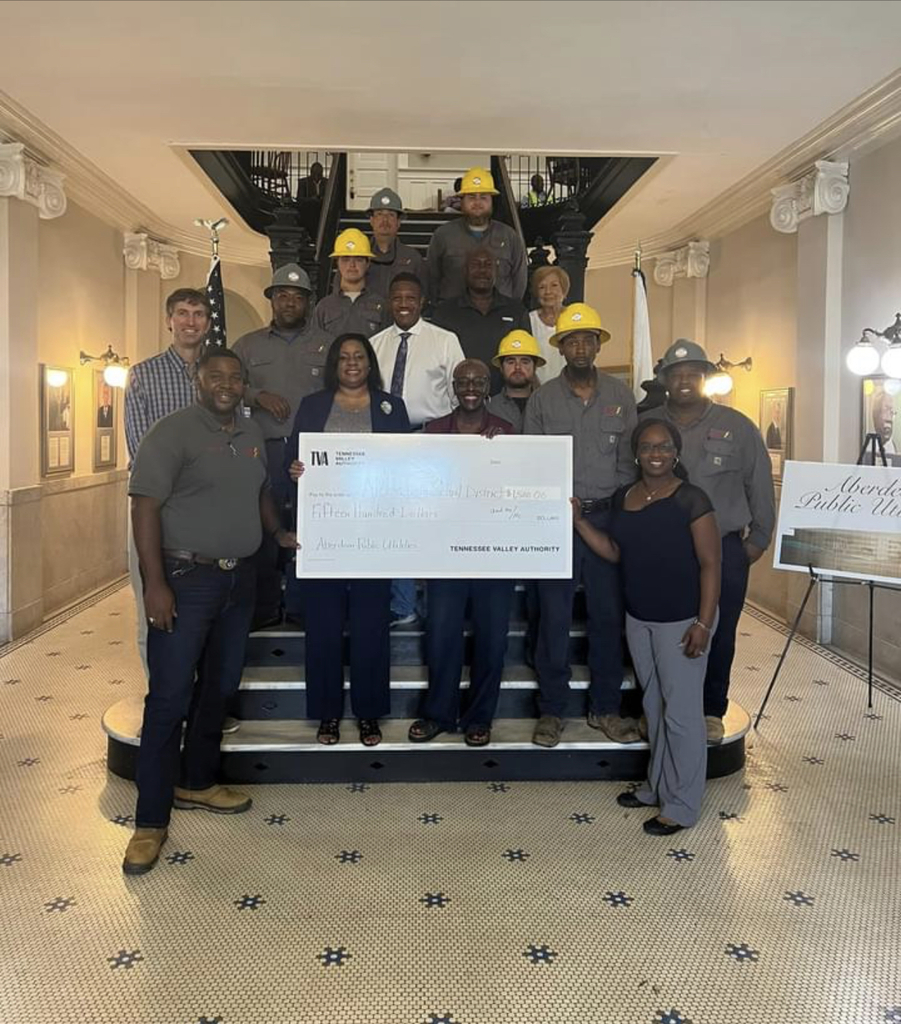 Football Schedule Updates: In our efforts to ensure proper staffing of officials, as well as, the safety of our players, the following Varsity Home Football games have been changed. Make a note of the changes below: Thursday, September 8 against Calhoun City @ 7:30 pm Thursday, September 15 against Mooreville @ 7:30 pm Thursday, October 13 against East Webster @ 7:30 pm Wear BLUE to show our support to our football team, cheerleaders, and band!
Football Game Date Changes.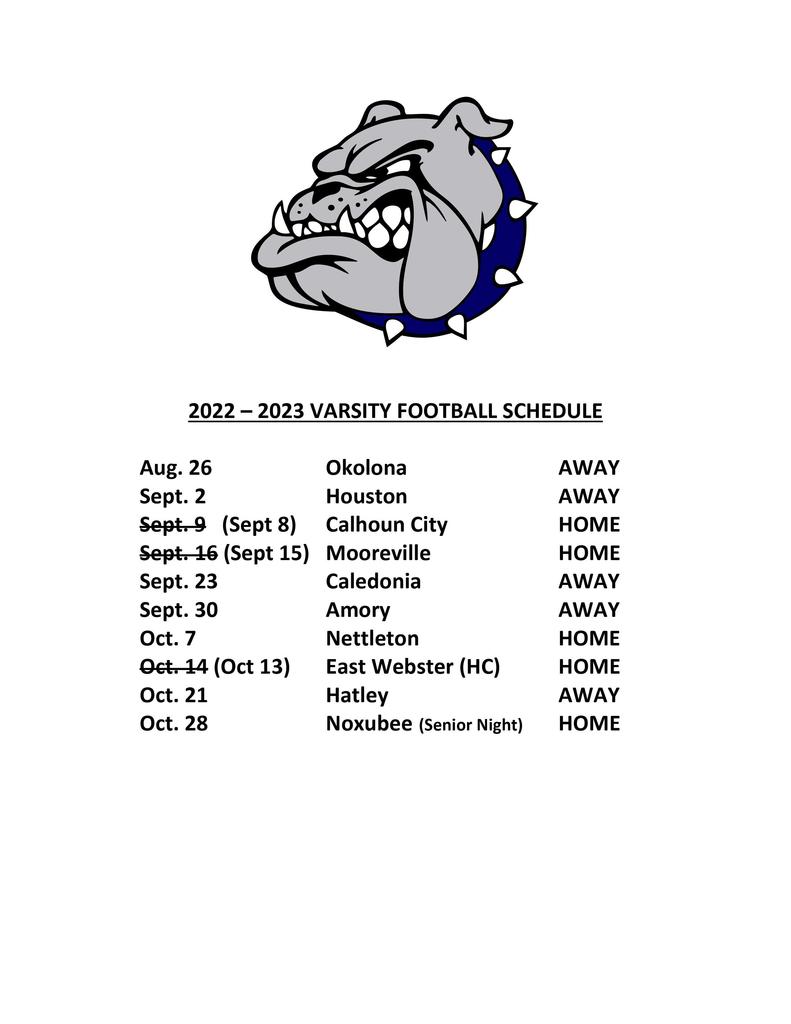 Aberdeen Homecoming Court 2022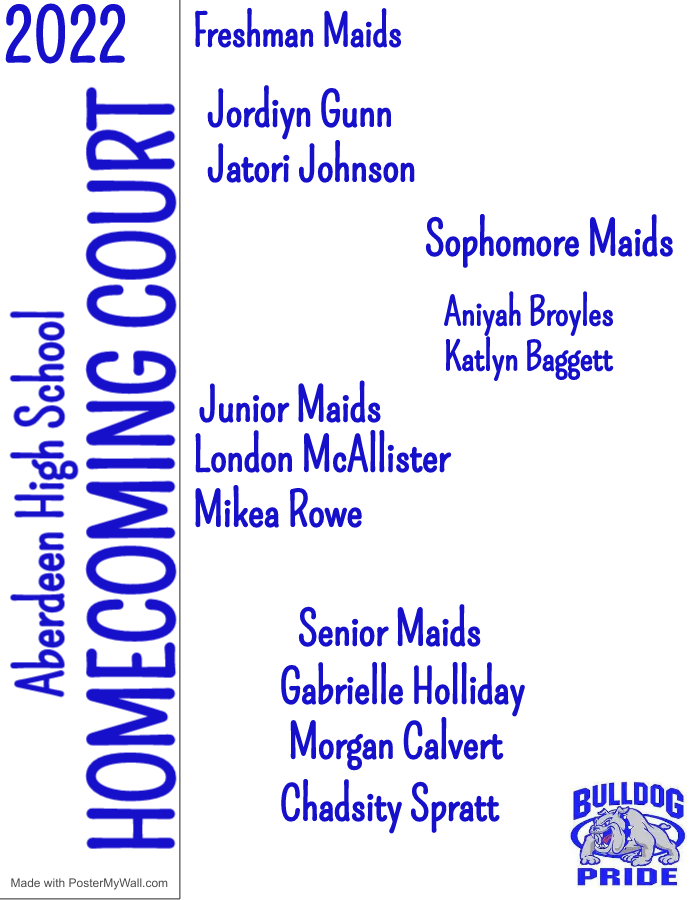 Congratulations to Belle-Shivers Middle School and Aberdeen High School on achieving our Average Daily Attendance (ADA) goal of 95%! Attendance matters!
"Aberdeen Elementary Principal, Ms. Fondren won a $200 Grand Prize in Door Prizes for her students at our beginning of the year District-Wide Annual Convocation on August 2nd, 2022."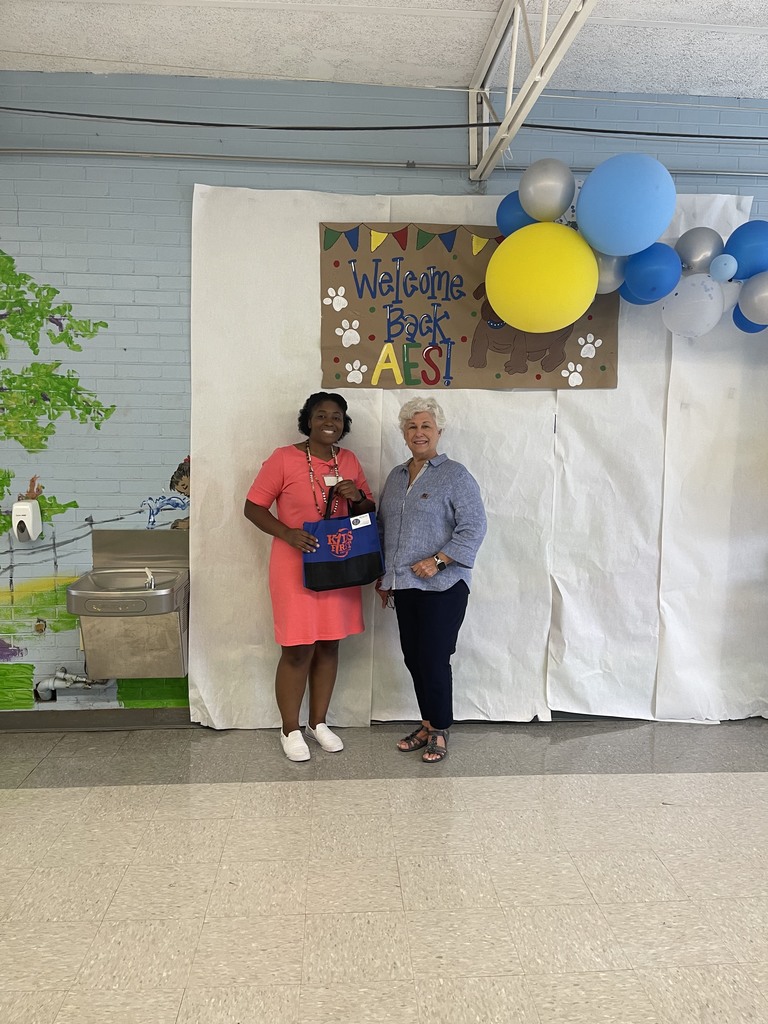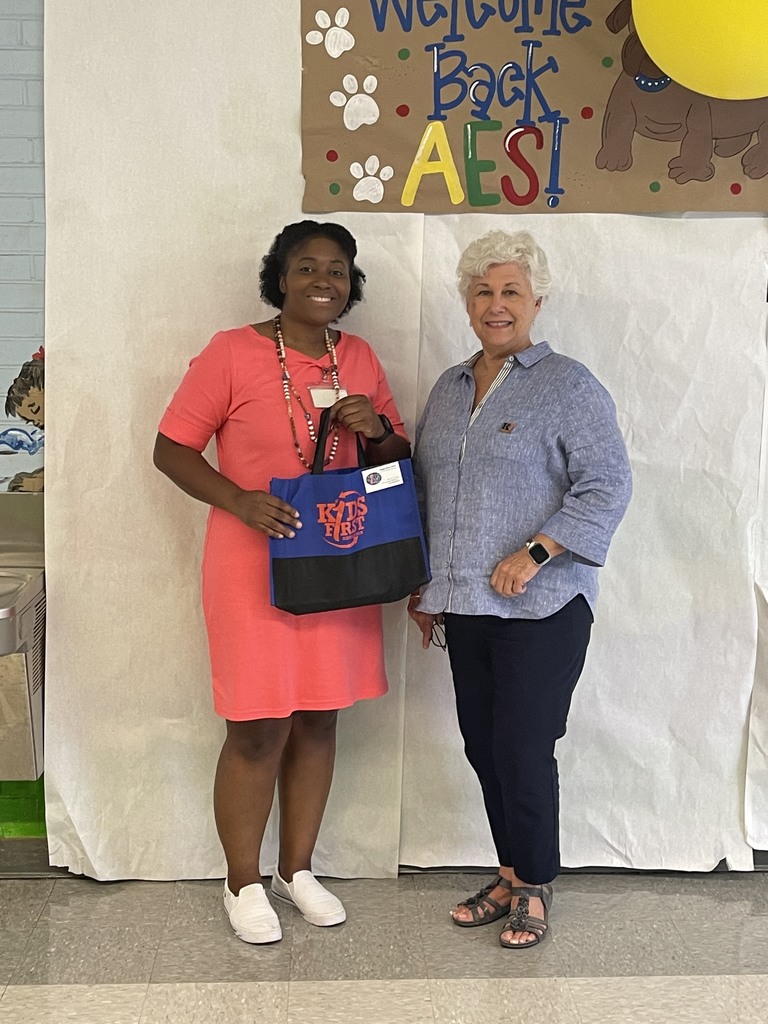 Aberdeen High School First game of the season and the Lady Dawgs walk away with the W!!! #BulldogPride